Over the weekend of 17th and 18th September '22 we held our first post-pandemic joint workshop in Maldon. We were able to welcome members, not just from the Essex Tai Chi Academy, but also other neighbouring Academies whose practice follows the same tradition of Mr Moy Lin Shin.
We were honoured to receive instruction from experienced tai-chiers Peter Lambiris and Darren Pryke, both of whom were students of Mr Moy during his lifetime.
The photo shows us all hard at work.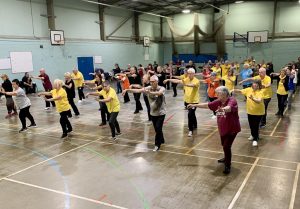 … and here we are at the end discussing what we'd learnt.
Category: